Blog Ton Sur Ton
Shoe & styling trend: ton-sûr-ton
This autumn, the ton sûr ton look is one of the trends we will definitely see a lot more in the fashion scene. This means that getting your hands on one pair of shoes in a colour of this trend is a must. Maruti has several eye-catchers online that fit this season's trend. Wondering which models these are? Then read on below!
The must-have autumn colours: beige & taupe
Ton-sûr-ton, as a fashionista queen you obviously know what this term stands for. This trend allows you to create an entire fashion look in one colour. This autumn, we mainly see people playing with beige or soft, neutral shades that go well together. From trousers to blazers and of course shoes, everything can be combined in this colour shade. Besides the colour beige, the taupe shade is also perfect.

Complete your look with your favourite Maruti shoe! Shoes in these trendy colours are very common in fashion at the moment. These neutral shades help keep the look calm, allowing you to shift your attention to your shoes. Any idea which shoes you need for a look like this? Get inspired by one of these must-have sneakers or boots.
Offwhite boots & sneakers
Maruti means pixel prints. As a Maruti fan, you know this better than anyone else! Combine this with the colour offwhite & you are totally on-trend. But why off-white? Off-white is easy to combine with autumnal shades anyway. Because your shoe is neutral in colour, it is up to you whether you continue the trend with neutral colours in your fashion outfit or want to pop with bright colours. Both outfit choices are on-trend and you will walk out the door looking like a real fashionista. Need styling inspiration? Get inspired by the "how to create"!


How to create: de ton-sûr-ton look
The ton-sur-ton look is classy, stylish and anything but monotonous. An outfit that uses a single colour has to rely on the different fabrics. Combining materials in this trend look creates depth, but most of all a power outfit!

Stylingtip for you: go for beige flared pants. The shape of these trousers adds a feminine touch. To create a classy look, finish the outfit with a ruffled blouse that matches the colour of the trousers. In this case it is ecru. This way, two matching garments create a fashionable outfit that makes you shine! Complete your look with Maruti's KIAN trainer in beige. WOW, you will look like a real fashion queen.

Are you more into a classy business look? Then opt for trousers and a blazer in the same colour. Mix this with a top in the same shade, which is slightly darker or lighter. This way you can boost your business look and be ready to impress!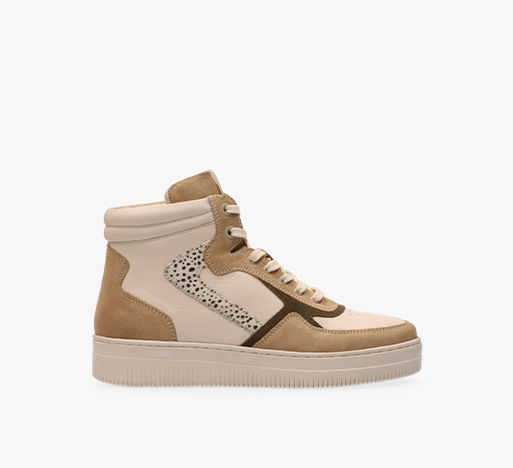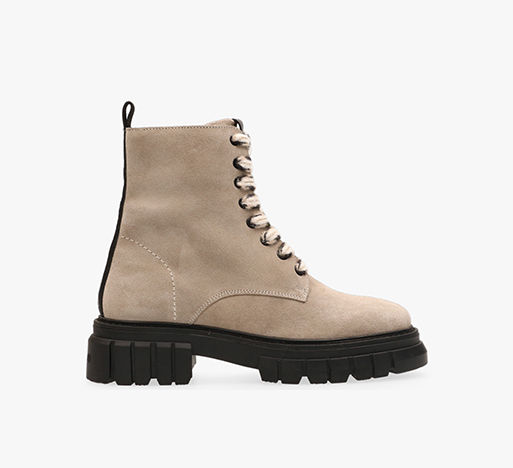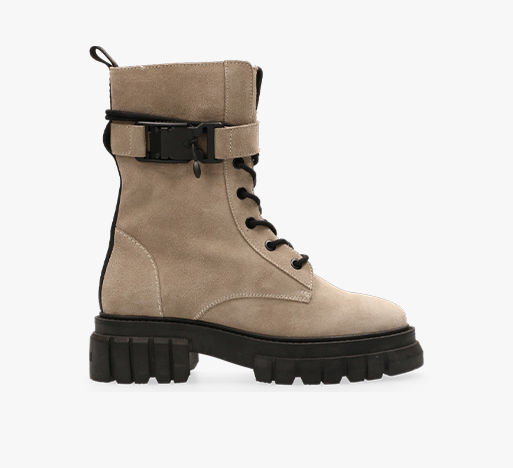 This autumn: mixing trend colours is key
There is no question about taste! Good thing too & nothing is more important than feeling good in something, especially when wearing clothes. Several colour combinations are possible to create a fashionable autumn outfit. When you combine contrasting colours, you show that you are daring to try new styles! Impress with colour is written all over you. If you prefer a more relaxed outfit, we recommend combining different shades of the same colour. This will create a nice clean look. Doing this creates the trendiest outfits. Enhance your look with one of Maruti's beige/offwhtie sneakers or boots and you tick off the ton-sûr-ton trend.