Chunky & classic loafers: hot must-have item for 2022

Chunky & classic loafers: hot must-have item for 2022
In 2022, it will be one of the fashion rules to get your hands on a trendy loafer. This must-have shoe is all you need. The loafer is stylish, classy & super practical at the same time. No laces to tie, but flexible leather with which you can put on your new favourite in a few seconds. But which loafer is trendy and fits your style of clothing? Good question! Maruti puts the cutest loafers from the collection for you in a row.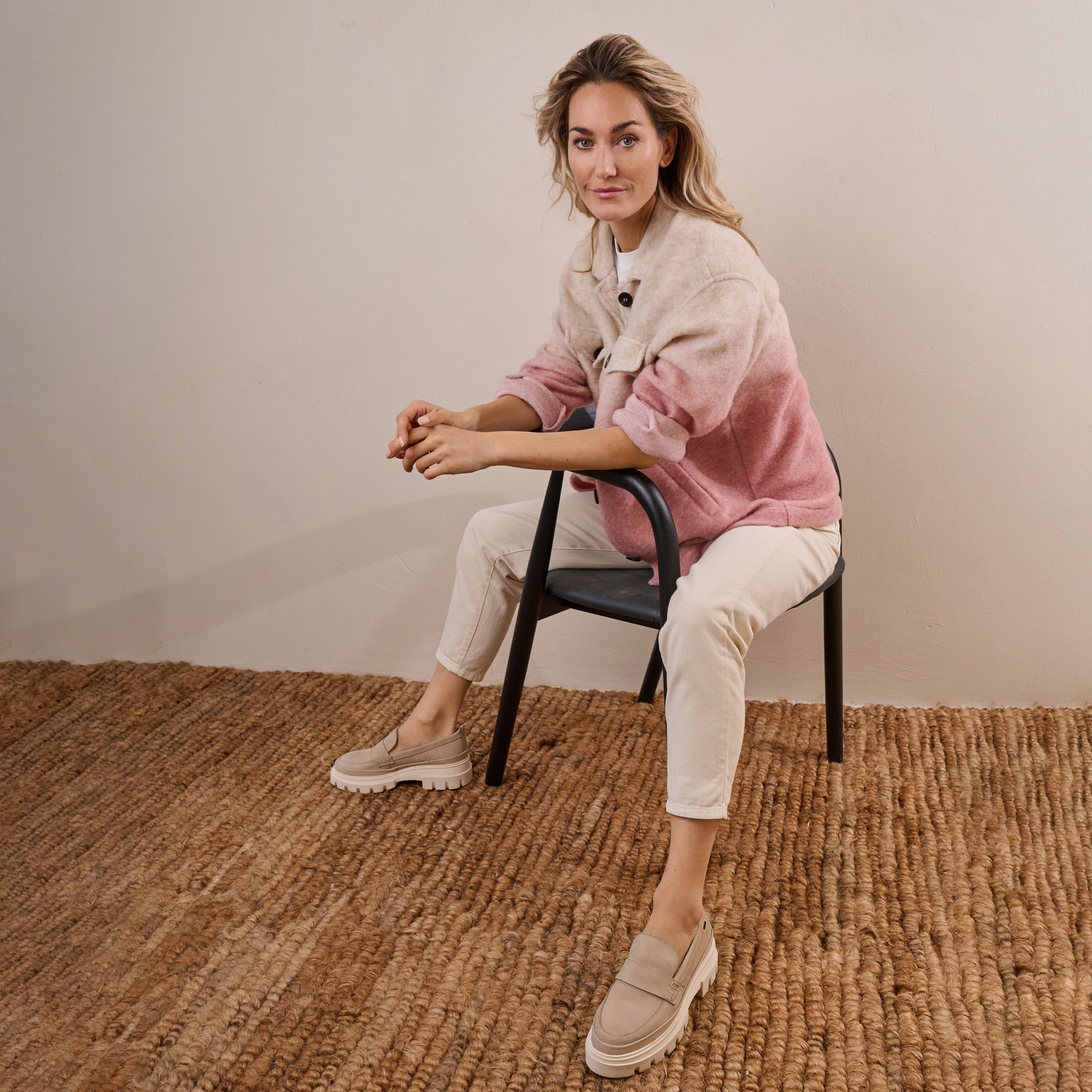 The chunky loafer: Faya
The name gives away part of what you should think of when you think of a chunky loafer, namely a tough shoe with a coarse, thick sole. Inspired by the boots with thick soles that we often saw in the collection last fall. Chunky loafers are the ideal combination of comfort & style. The perfect chuncky loafer from the Maruti collection is the Faya loafer.

This shoe is available in two colours so the loafer can be worn all year round. In springtime, go for beige/offwhite & change with the black variant in the colder months. Extra fashionable: style your outfit in the winter months with one of the Maruti socks! This way you are on-trend & prepared for the colder days.
The casual loafer: Charlot
Do you prefer a basic loafer without any fuss? The casual loafer is a true classic and radiates 'always good to wear'! If this style suits you, the Charlot loafer by Maruti is your new must-have. The loafer is made in various pastel shades that are ideal for spring and not unimportant: easy to combine with your trendy outfits. So if you ask us, this is definitely an item to add to your wishlist!

This loafer is available in green, pink & beige. If you're a real dardevil, you can combine it with an eye-catching sock. Keep it simple? Go for a hosiery that lets you play it safe and still feels comfortable while walking.
The statement loafer: Bloom
Those who know Maruti, know of course about the pixel print that can be found in various shoe designs. And now we see this print in one of the loafers from the current collection: the statement loafer: Bloom. The loafer has it all! For the real daredevils looking for a real eye catcher to go with their outfit, you can definitely add the Bloom to your shoe collection.

The loafer is fully equipped with a light or dark pixel print. No matter what season it is, you can always wear this loafer!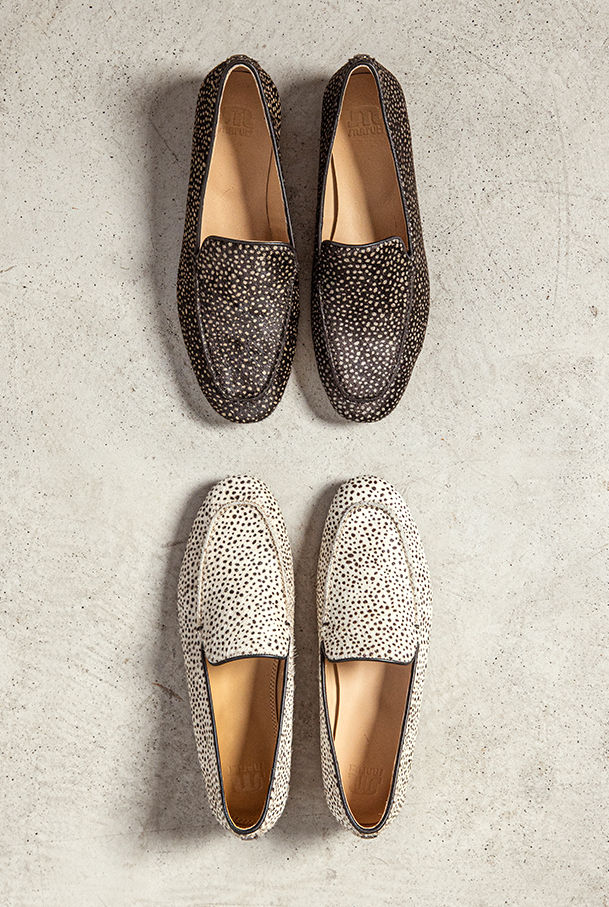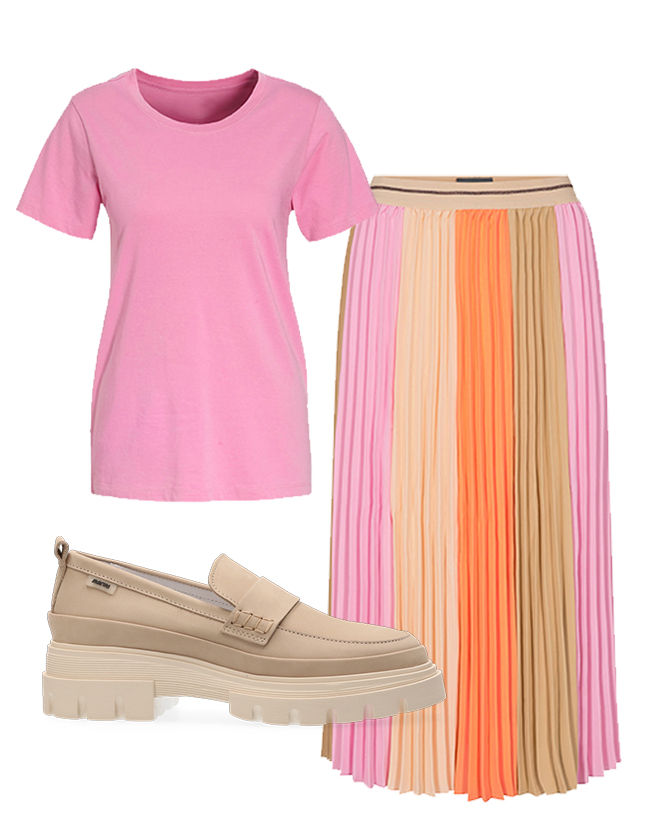 Loafers, how do you style this fashion item?
In 2022, loafers will be worn as well. How can you style this shoe? Very simple: with everything. And that is exactly the beauty of this shoe. The loafer is stylish, classy and super practical at the same time. No laces to tie, but a guaranteed stylish result. Don't be afraid of cold feet, because especially with a low sock you can make your outfit really blithe. Combine them with a long skirt and an oversized jumper for a feminine look, or go for a tough pair of jeans and a statement blazer or turtleneck. The choice is yours!
The choice is yours
Hopefully, after reading all the loafer styles for 2022, you didn't get stressed out about the choice. One thing is for sure, it doesn't matter which loafer you go for because all loafers can easily be matched with your favourite outfits and worn all year round. So, go to the Maruti webshop, click on category loafers & filter on your desired shoe size & you have the fashion item of 2022 in the pocket!